Carefully Curated Bath and Body Goodness, Delivered.
Learn More
How the subscription works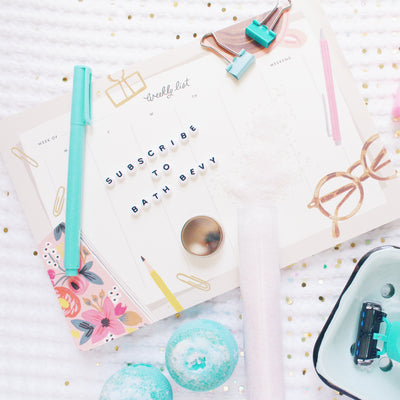 Step 1
Select your plan
Choose from monthly or pre-paid plans. Plans auto-renew, and you can change or cancel at any time. We'll also send you a reminder email the day before every renewal.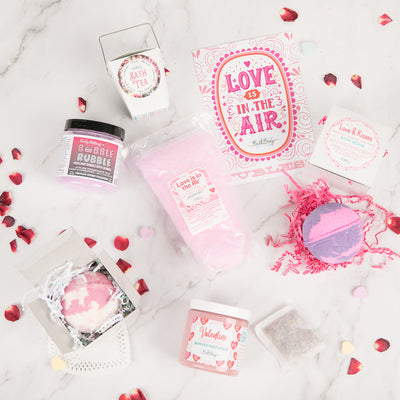 Step 2
Your box is curated
Each month a new box of bath goodness is carefully curated around a theme.
Step 3
Unbox happiness
It's finally here! Unbox your monthly supply of bath essentials and enjoy. Bath Bevy boxes ship the first week of each month.
Get the box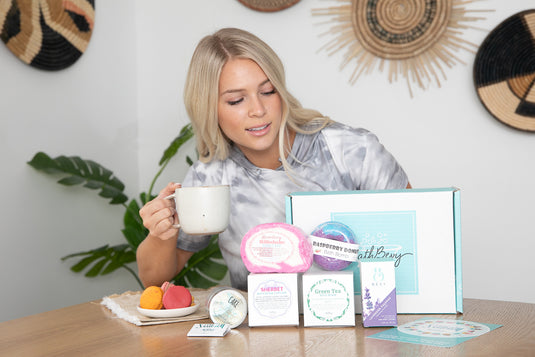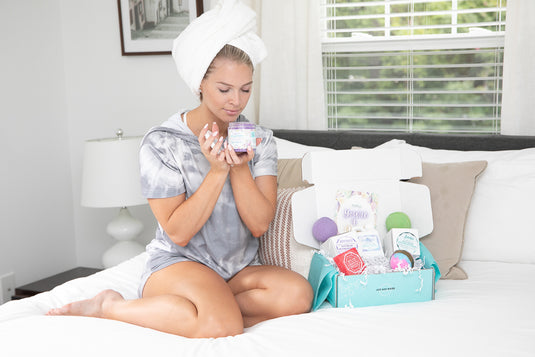 What's inside the box?
All the bath goodness
Possibilities Include: Bath Bombs, Bubble Bars, Bath Melts, Whipped Soaps, Body Scrubs, Lotions, Candles, Body Butters, Bath Salts, Bath and Body Oils, Face Masks, Lip Balms, Bath Soaks, Loofah Soaps, Pumice Stones, Shampoo Bars, Jelly Soaps, Bubble Bath, Bubble Salts, and More!
Perfect Subscription For All Bath Lovers